Small and Mid Market Solutions
Accelerate Your Growth with AVOXI
Tap into new markets and accelerate your growth with AVOXI's global communications platform. Benefit from voice, messaging and contact center - all within one platform.
AVOXI's global communications platform was built with growing businesses in mind. Whether you're looking for voice, messaging or contact center – AVOXI offers everything you need to accelerate your growth, all within one platform.
Helping you stay better connected with your customers, AVOXI's cloud-based technology makes it easy to deploy and route international numbers, support remote agents and monitor team performance in real-time. You'll have a complete toolkit for all of your communications' needs.
Supporting Your Growth, at Every Stage
Everyone's growth journey is unique. As your business grows, you'll need a platform that can evolve with you. AVOXI meets you where you are - delivering reliable voice, messaging and contact center solutions that can easily scale with your business.
Setup Your Communications in Minutes
AVOXI's intuitive platform helps you move faster and work smarter. Setup your numbers and call center within a few clicks and quickly tap into new markets.
---
Cloud Agility
AVOXI enables you to stay ahead of your competition with our cloud-based communications platform. With weekly development releases, our platform enables you to move faster with new enhancements and functionality at your fingertips regularly. AVOXI helps you avoid the need for additional infrastructure and unnecessary costs.
---
Pay As You Go
We empower your businesses to scale up or down, depending on their unique needs. Our bundled, volume-based packages coupled with our no-term contracts allow you to pay as you go - delivering flexibility and scalability on your own terms.
Easily Expand into New Markets
Tapping into new markets has never been easier. With AVOXI's robust inventory of hard-to-get virtual numbers you'll be able to access thousands of destinations around the world and get closer to your customers in the matter of minutes!
Connect in Local Markets
Regardless of if your customers are across the street or around the globe, we give you the ability to instantly activate local facing phone numbers in more than 170 countries. Get more of your calls answered with AVOXI TrueLocal, our new voice service offering guaranteed local caller ID for both inbound and outbound calls.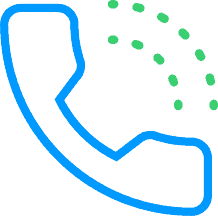 Unmatched Call Quality & Worldwide Resilience
Our team focuses on direct in-country services so you can get closer to what matters most…your customers. Our secure international network supports global platform coverage, providing your business with redundant and high quality call routing without elaborate configuration.
Quality Management
Make sure your customers are getting the best experience every call with proactive call monitoring. Within one platform you'll be able to coach your sales and support teams in real-time using monitor, whisper or barge functionality while also viewing important service-level metrics within one dashboard to ensure performance is consistently being met.
A Single Source Provider
to Simplify Your Communications
Small and mid-sized businesses rely on AVOXI as their one stop shop to support their growing communications needs. Eliminate IT overhead and centralize your business communications with AVOXI's cloud-based platform.
Contact Center Solutions
Need more than just voice and messaging? No problem. With AVOXI's cloud contact center you'll be able to easily tap into important features like intelligent routing, call monitoring, queue callback and more. We've recently been named an emerging favorite - read more here.
---
Real-Time Analytics & Call Monitoring
AVOXI makes it simple to get the insights you need to stay ahead of critical service-level metrics and proactively manage the performance of your team. Our suite of reporting tools allows smart business leaders to increase productivity without affecting the bottom line.
---
Integrated Communications
AVOXI's platform integrates with the technologies you rely on most to provide a personalized, seamless experience with your customers. Connect critical tools like CRM, Helpdesk or Chat to optimize agent work and provide a stellar customer experience.
Real Support, Real People
We understand that establishing international communications can feel like an overwhelming project. AVOXI's support team is on call 24/7/365 to help with setup and service so that your team can focus on what matters most – your growing business. 
From installing your new service, porting existing numbers or answering even the simplest of questions – we don't just point you to a knowledge base article, our team is there to help you step-by-step to make sure you're getting the support you need. Benefit from phone-based live support, at no extra cost!
See how AVOXI can help you accelerate your business growth today!