Call Queue Management | Call Routing Solutions
Call Queue Software
Improve your callers' customer experience with call queue software and take advantage of queue callback, IVR routing, voicemail transcription, and much more to enhance your caller interactions.
Call queue software provides an easy way to increase agent productivity by organizing, filtering, and formally grouping your teams. Customize ring strategies for each team you create to ensure calls are efficiently distributed so your callers get support quickly. AVOXI makes it easy to customize your phone queues, monitor your calls, and manage your agents. Automate workflows even further when you integrate your call center queue management software with your CRM and other business tools.

Manage Your Call Queue System Online
Configure your call queue system online in just a few clicks. Create custom hold music or personalized messaging while callers wait, and set up timeout limits to determine how long your callers wait before being directed to voicemail.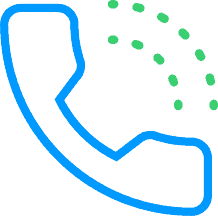 Reduce Missed and
Abandoned Calls
Use custom ringing strategies for your call queues such as round-robin, least used, or ring all to route callers. When a queue is full, reduce abandoned calls by allowing your customers to receive a call once an agent is available.
Easily Monitor Team Activity
Measure performance and the impact that call queue software has on your business from one dashboard. View live queue metrics like average wait time and callers on hold, and use historical queue reports to optimize agent scheduling.
Setting Up Your Phone Queue System is Easy and Affordable
Measure team performance and the impact a call queue phone system has on your business.
Queue Dashboard
See how many agents are available, on calls, how many calls are waiting, average wait time, and maximum wait time.
---
Agent Management
View agent statuses and the call queues they are in, and manage and coach your agents with live call monitoring.
---
Call Queue Management
Easily manage your inbound calls with custom routing, hold music, and IVR prompts.
---
Phone Queue Call Back
Enterprise license users can reduce abandoned calls and enhance callers' queuing experience by offering callers the options to get a call back once an agent is available.
Integrated with the Technologies
Your Business Relies On
Streamline your workflow and stay connected with AVOXI's integrations.
Integrated with the Technologies
Your Business Relies On
Streamline your workflow and stay connected with AVOXI's integrations.
Common Questions About Call Center Queue Management
No, AVOXI's call queue system has no limit for how many call queues you can have simultaneously running.
Yes! You can implement our call queue management software over the top of your existing virtual phone system.
Setting up call queues in AVOXI is easy. Start by selecting the "Teams" icon located on the left-hand side navigation bar. Click the +Add button located at the top right-hand corner. Simply configure your team settings and add members from our easy to use interface.
AVOXI's phone queue system is included at no extra cost to all licensed AVOXI Contact Center users. Licenses start at just $19.99 per user.
Queue Callback is a feature of the Enterprise package of AVOXI Contact Center.
Still Have Questions About Call Center Queue Management?
We are here to help! Get a demo or try a free trial and see what our call queue system can do for you.