Automatic Call Distribution (ACD Software)
Automatic Call Distribution
Automatic call distribution (ACD) makes it easy to set up automated call routing rules and manage your inbound call distributions from an easy-to-use online interface. Try the AVOXI ACD system for free and start customizing your auto call routing rules today. 
Automatic Call Distribution Software
Automatic call distribution software, also known as an ACD system, routes inbound calls automatically based on rules you have assigned. When combined with IVR and advanced analytics, AVOXI's automated call distribution features make it one of the most affordable and easy-to-use virtual ACD systems available today! Set up automatic call routing rules based on external numbers, call queues, user extensions, time of day, and many more factors. Sign up for a for a free trial today and try the best ACD software for call centers risk-free.
Create Better Experiences with Inbound ACD Software
Give your callers a better experience by routing them to the right agent for their needs the first time. Less transferred calls mean happier callers and agents. Integrate AVOXI's inbound ACD system with your CRM and other business tools.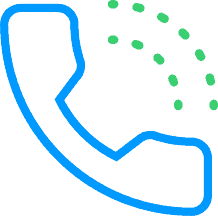 ACD with IVR and Advanced Phone System Features
Customize as many IVR menus and conditional auto call distribution rules as you require. Take advantage of call queueing, automatic callback, advanced analytics and many more phone system features included at no extra cost.
Expect More from Your Call Center ACD System
No other ACD software comes with so many call management features at such an affordable price. Set up automatic call distributions, call queues, IVR, analytics and dashboard, VoIP integrations, and more at an amazing price.
Automated Call Distribution Features
Custom Call Distribution
Customize your auto call distributions based on a variety of automatic call routing options.
ACD with IVR
Combine your automated call distributions with IVR and other call management features to most effectively route your inbound calls.
Advanced Analytics
Drill down with advanced analytics with inbound (call queue) view, agent view, and outbound views from your virtual ACD platform.
ACD Software Integrations
Integrate your ACD software with your CRM, help desk, and other business tools to fully optimize your call distributions.
Seamless Integration with the Technologies Your Business Relies On
Getting started is easy and workflows are integrated with where you are already working.
Common Questions About ACD Software
An ACD (automatic call distribution) system is a communications solution that allows call forwarding configuration to automatically distribute callers based on time of day, agent skill, and other routing methods.
The cost of your ACD solution depends on your need. If you only need a phone number with automatic call routing and basic inbound call management features, a virtual number is all you need! For user-based features like call queueing and call monitoring, simply purchase a license for each user you'd like to add to your phone system ($25 per user).
When you buy a virtual number in the cart, you will receive an email with your account's login credentials. From there, you can start customizing your ACD system's call routing rules and menu options instantly.
AVOXI offers local and toll free virtual phone numbers in 160+ countries. You can activate new numbers instantly from your user interface.
In addition to providing the top ACD system for business, popular services from AVOXI include virtual phone lines from 160+ countries and call center software.
See What a Hosted ACD Solution Can Do for You
Enjoy a free 30 day trial of AVOXI's contact center platform and see what call management features like automated call distribution, IVR, call monitoring and many more can do for you.
Try Call Center ACD Software for Free
Schedule a demo or start a free trial to see what our ACD phone system can do for you!