UIFN Number (Universal Toll Free Number) | UIFN Numbers Provider
Universal International Freephone Number (UIFN)
Universal toll free numbers enable businesses to use a single toll-free number to reach customers in 60+ countries around the globe. Try any UIFN number risk-free.
Universal International Freephone Numbers (UIFN)
A Universal International Freephone Number (UIFN) number is simply a universal toll free number. Just like international toll free numbers, universal freephone numbers allow prospects and customers to call you at no charge. Unlike regular toll free numbers, a single UIFN number can be dialed toll free from many different countries. Over 60 countries participate in the UIFN number program, which is overseen by the International Telecommunication Union (ITU). A once-off ITU registration fee is required for new UIFN numbers.
Get More from Your UIFN Provider
AVOXI has gone further than anyone else build a complete feature set around our UIFN service. The benefits of setting up a universal international freephone number with AVOXI include: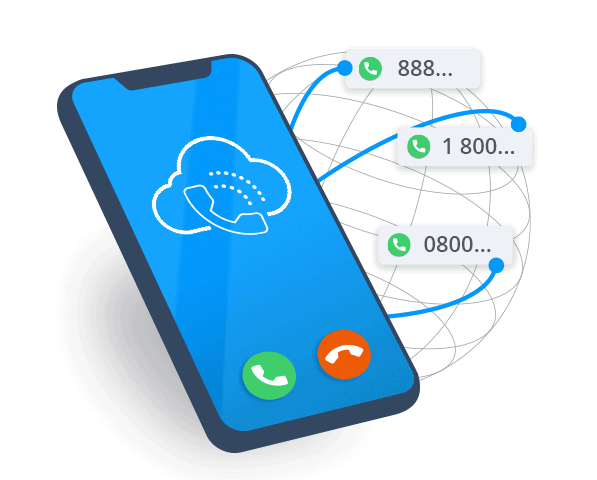 Reduce call costs with the most competitive rates available in 120+ countries.

Add your UIFN to an existing phone system or use our free PBX as a stand-alone.

Get paid when you port existing international freephone numbers to AVOXI.

Connect to 24/7 technical support (English and Spanish) anytime you may need it.

Experience amazing call quality and uptime ensured by data centers on 3 continents.

Enjoy 20+ features included with your UIFN service at no additional cost.
Universal Freephone Number Features
AVOXI's UIFN features include all the tools you need to quickly improve your communications.
Universal Freephone Number Features
AVOXI's UIFN features include all the tools you need to quickly improve your communications.
How to Get Your UIFN Number
AVOXI makes it simple and affordable to set up UIFN service. Purchase a number through our online cart or contact us directly to receive a custom quote for your new Universal Toll Free Number.
How Much Does a Universal Toll Free Number Cost?
Your UIFN service costs depend on how many countries you would like toll free coverage in. AVOXI provides custom international freephone number plans for all UIFN customers.
UIFN Numbers require a single time registration fee ($500 per number) and a minimum of two numbers.
To view your plan options, submit a free quote form or contact us today!
"Thank you and the AVOXI team for providing such great customer service and giving us the confidence to know we are providing our important clients with the best experience globally."
Corey S. - X Factor Advertising
UIFN Country List
Now available in 60+ countries via our online shopping cart!
Saint Pierre and Miquelon

United States

COMING SOON
How Universal Toll Free Numbers Work
Universal toll free numbers include the "00800" prefix followed by 8-digits. Each country has a unique 3-digit international access code that a caller must dial to connect to a UIFN number. For example, the UIFN format for a caller from the UK would be:
See above for a complete list of UIFN country participants and their respective international access codes.
Why International Offices Choose AVOXI
AVOXI has been a global leader in business communications for nearly 20 years. Every month, AVOXI's reliable VoIP network handles over 40,000 minutes of calls for companies in 50+ countries. With AVOXI, you get:
Worldwide Reliability
We ensure maximum service uptime through our optimized global network, backed by hosted data centers in North America, Hong Kong, and South Africa.
Expert Support
With locations in the USA, Caribbean, Latin America, South Africa, and Hong Kong, our experienced support team is always available to help.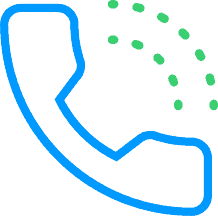 Superior Call Quality
Over 98% of calls handled by AVOXI receive MOS scores above 3.5 (the industry standard for "good" to "excellent" voice quality).
Customer Focus
Each AVOXI customer receives a dedicated account manager focused on your company and who is always looking out for you and your company's needs.
Global Coverage
Direct partnerships and interconnections with Tier 1 carriers around the globe ensure that you get top-quality voice resolution at the best rates in 120+ countries.
Simplified Scalability
AVOXI's large portfolio of VoIP telephony solutions and cloud-based platforms makes it easy to customize our communication services with your evolving business needs.
Ready to Establish Global Presence with a UIFN?
Get a 30-day risk free trial when you get a quote!