International Toll Free Numbers (VoIP Toll Free Number) – Best Toll Free Service Provider Worldwide
International Toll Free Numbers
Get reliable toll free service that works worldwide with AVOXI. With award-winning network reliability and 800 numbers in 170+ countries, AVOXI is the top international toll free number provider for global companies.
International Toll Free Service You Can Count On
International Toll Free Service
International toll free numbers are virtual business phone lines that allow callers to reach you without being charged. AVOXI provides toll free numbers in 150+ countries worldwide. Manage your company's toll free services from an intuitive interface or route calls directly through your existing infrastructure.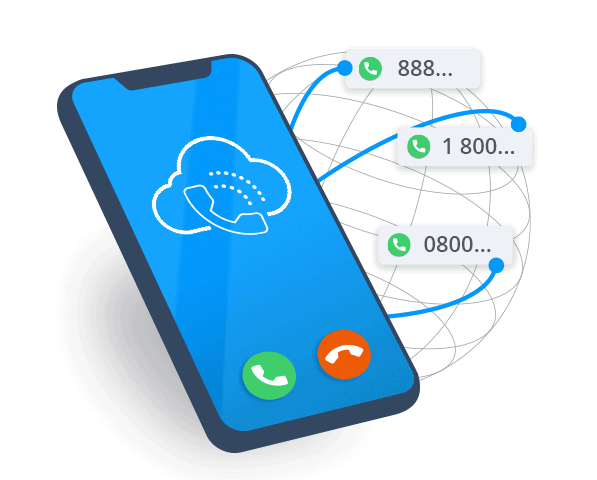 Easily Connect

Route calls through your existing system via SIP or forward toll free calls to an external number. Easily port your existing toll free numbers.

VoIP Quality Monitor

Call Insights monitor call quality and troubleshoot network issues like latency, jitter, and packet loss. 

Call Management Features

Unlimited IVR menus, secure call recording, voicemail transcription, and many more phone system features included. 

Global Number Inventory

Access a worldwide phone number inventory covering 150+ countries. 
Experience the Enterprise VoIP Network Built for Secure Toll Free
24/7 Toll Fraud Monitoring

Keep fraudsters far away with 24/7 network monitoring and algorithms triggering real time alerts of suspicious call traffic.

Secure Call Encryption

Transport Layer Security (TLS) and Secure Real-Time Transport Protocol (SRTP) encryption ensures the highest level of security.

Tier 1 Network Connections

Local area dialing options across North America, with a multi-carrier approach for best in class service and options.

Least Cost Routing (LCR)

Receive the best connection and quality wherever your customers are calling with Toll Free Least Cost Routing.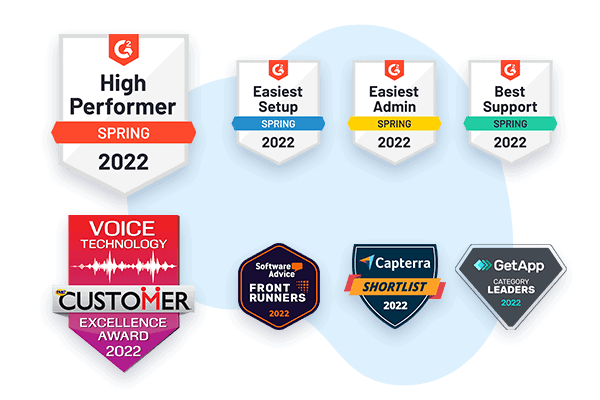 All the Business Phone Features You Need in One Platform
IVR
SMS
Analytics
Call Recording
International Calling
Easy Setup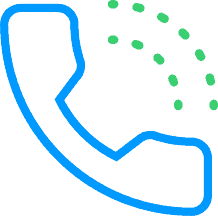 Call Quality Monitor
24/7/365 Support
Voicemail Transcription
Caller ID
Secure SIP Trunking
Affordable Rates
What Customers Say
Don't just take our word for it. See why thousands of businesses worldwide rely on AVOXI as their toll free service provider.
As someone working for a Contact Center as a Service (CCaaS) company, Avoxi has been a good partner on every stage of the project, since the initial onboarding to their support and Account Managers team. Highly recommended if you need voice solutions worldwide.
Oscar Orozco
Carrier Operations Engineer
AVOXI has helped us to grow our business across the globe. As we expand into new countries, we just get a new number from AVOXI. They make it simple and cost effective. Service is amazing. We highly recommend using them.
Brad Taylor
Executive / Owner
Great DID services. Very broad coverage with instant activation for most countries we need. Sound quality is high grade and prices are fair to use.
Ami Shalmon
CEO
AVOXI has a comprehensive system that allows for all your call center needs. Easy to work with, support is great. Great rapport with the product managers and support team to fix opportunities and create new innovations.
Vito Vicario
Software Implementation Administrator
Set Up Toll Free Numbers Anywhere You Do Business
AVOXI provides international toll free numbers for business in 150+ countries, making it easy to get a toll free number wherever your customers are.
Don't see international toll free numbers for sale in the area you need? Contact us so we can reserve toll free phone lines you're looking for!
How to Get Toll Free Numbers Worldwide
AVOXI makes it easy and affordable to get international toll free numbers online.
Set up your global toll free number service in a few easy steps:
Choose Your 800 Number
Choose your new toll free number in the online shopping cart. You may also select local and non-geographic phone numbers from 170+ countries, or port toll free numbers you already own to AVOXI.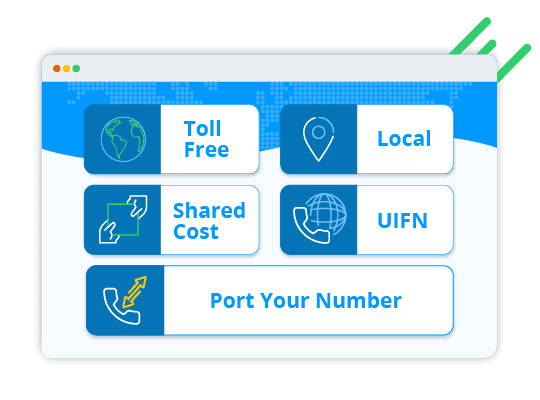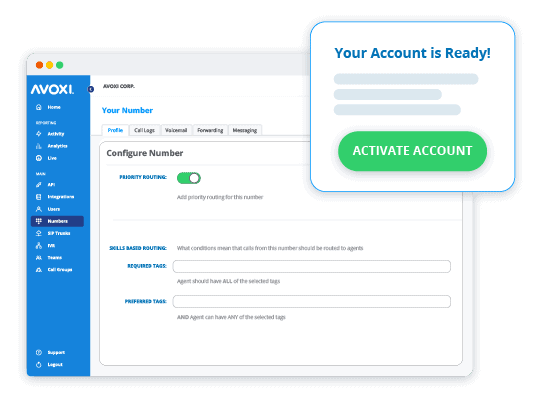 Assign Call Routing Forwarding Rules
After purchasing an 800 number online, you'll receive an email with your login information and introduction to the platform. Log in to begin configuring forwarding rules, IVR menus, manage numbers and self-service your account.
Download AVOXI Apps
Browse our optional applications like click-to-call (for softphone users) and mobile app so you can make and take calls from home, the office, anywhere!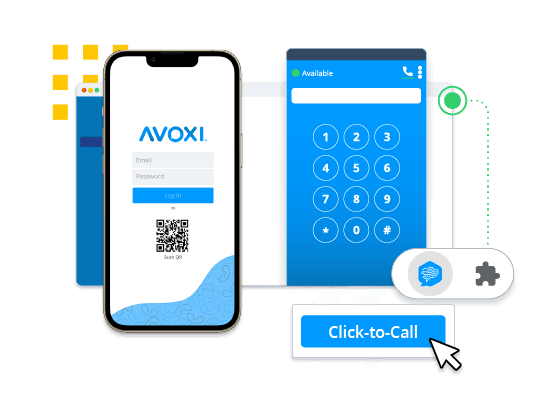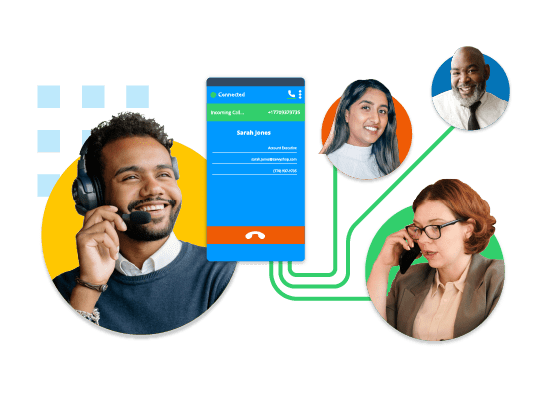 Start Connecting with Customers!
Enjoy crystal-clear VoIP calling & fraud-free toll free service worldwide! One of our voice experts will reach out to confirm your account and ensure your service is set up for your specific preferences. 
Ready to See What Exceptional Toll Free Service Looks Like?
Select the calling plan and international toll free number you need today!
Global Coverage
Can I Set Up One Global Toll Free Number?
Retain 800 Number
International
Number Porting
Telecom Security
Toll Fraud Prevention: Free Security Toolkit
VoIP Quality
Troubleshooting Common VoIP Issues
Common Questions Toll Free VoIP Services